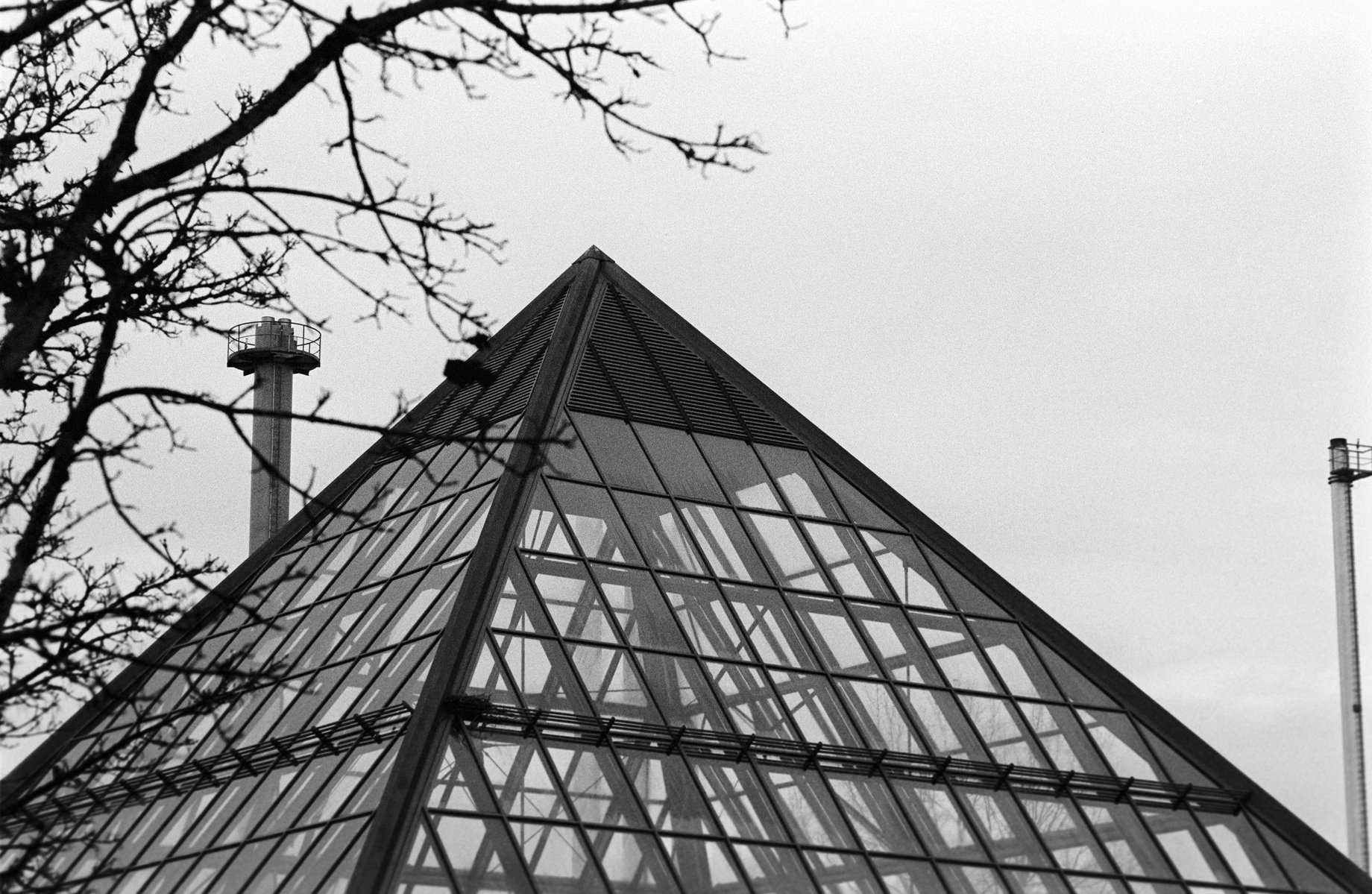 Where: Medical Campus in Munich
Camera: Nikon F6
Lens: Leica Summicron-R 90mm f/2 (F-mount conversion)
Film: Expired Agfa APX 100
Scan: Nikon Super Coolscan 9000
On one of my previous exploratory walks around the medical campus in Munich, I developed an interest in the shapes that the buildings in the area exhibited. As a consequence, I took another exhaustive walk with the sole goal to take pictures that expose the shapes, textures, and other elements that caught my eye on the first visit. Usually, I find it easy enough to cull the 36 frames of a roll of film to get down to the five frames needed for my average blog post. This time, to my surprise, I had a hard time getting it down to 10 usable images.