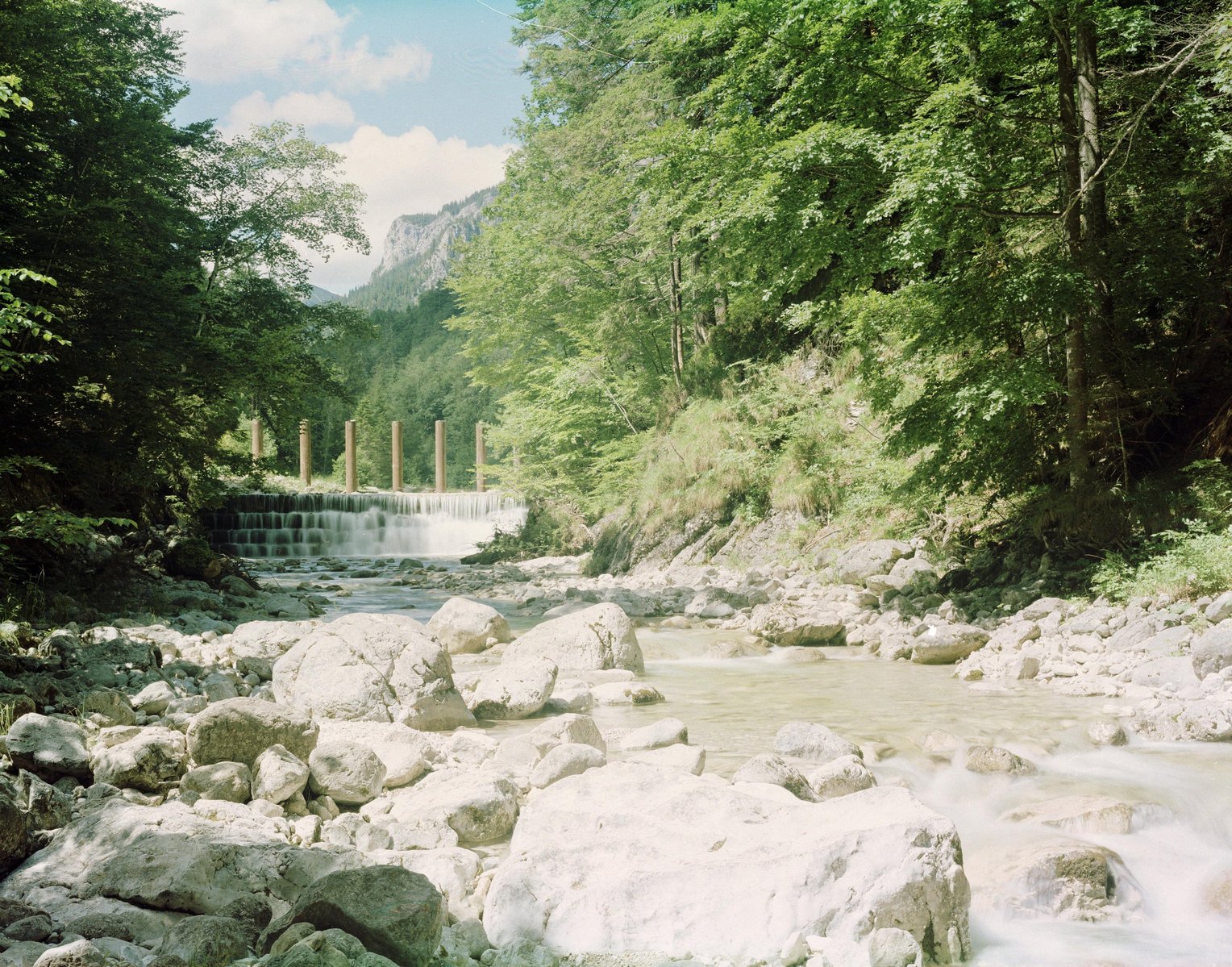 Where: Fairytale castle Neuschwanstein and a lake somewhere in Bavaria
Camera: Linhof Technika IV
Lens: Schneider Kreuznach Symmar f/5.6, 150mm
Film: Expired Kodak Portra 160
Scan: Howtek D4500
This post is the culmination of two more or less independent purchases from recent years: 1. A Linhof Technika IV 4x5 camera in decent shape. 2. A Howtek D4500 drum scanner.
While the scanner turned out to be only in a partially working state and in dire need of some CLA (Clean, Lubrication, and Adjustment) and repair the Technika seemed to work flawlessly. Even the coupled rangefinder did its job splendidly. The images shown in this post were taken a while ago when I experimented with the camera and took it on a road trip to the nearby Neuschwanstein castle. After the long-expired Kodak Portra 160 came out of the development tank, it looked acceptable to the naked eye, but my attempts at camera scanning and color inversion/conversion resulted in disappointment. At that time, the drum scanner was neatly packed in a box, waiting for it to be shipped over the big pond for its CLA/repair.

Fast forward to the end of 2022, after almost 2 years (1 year of tinkering, boxing, and figuring out how to get it shipped to the US, and 1 year out for CLA/repair) I finally have the scanner back home and ready for action. Given that the drum is big enough for a DIN A4 sheet of paper, or an 8x10 negative, I reasoned that 4 sheets of 4x5 should be the most efficient use of the drum area. So I dry-mounted 4 sheets to the drum and went through the whole scanning process after basically having forgotten everything. The results of the first test scan are the 4 images in this post. I have to say, I am pretty happy with the outcome.