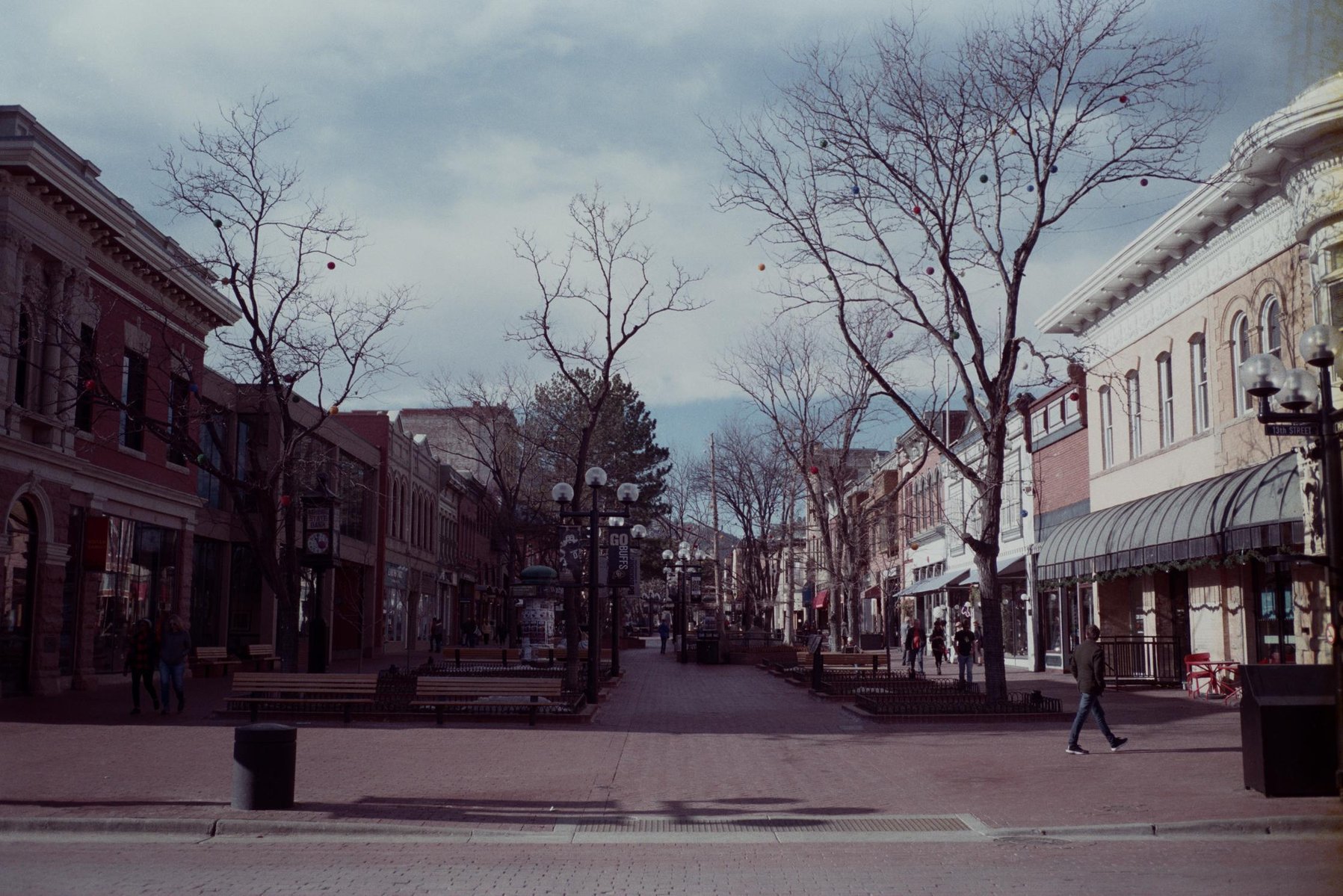 As the avid reader might have guessed, I quite enjoy shooting with my Leica M4-P. It may not come as a surprise then, that on a trip during the early days of 2018, I took the camera and its mate (the Voigtländer Color Scopar 35mm) with me to the town of Boulder, Colorado.
Boulder is right at the feet of a mountain range, which makes the choice of name quite punny. January is a weird time to visit this area: Everything has a tint of red-ish brown, as the colours of dried vegetation, the brickwork of the buildings and the tone of the hills mix into a uniform mush. And the Christmas decoration is still sprinkled all over the place.
I was there, as so often when I travel, for business. My limited free time was spent with meandering through the streets around the Pearl Street Mall and with a short hike to the foot of the nearby hills.
There is not much else that I can tell about Boulder. The time of the year wasn't ideal, I did not have a car to explore the east of the area and aside from a sight-seeing tour around the office, I did not get out much. At least as far as I remember.
Thus I am left with a friendly farewell and a hardy "Enjoy the pictures, mate!".