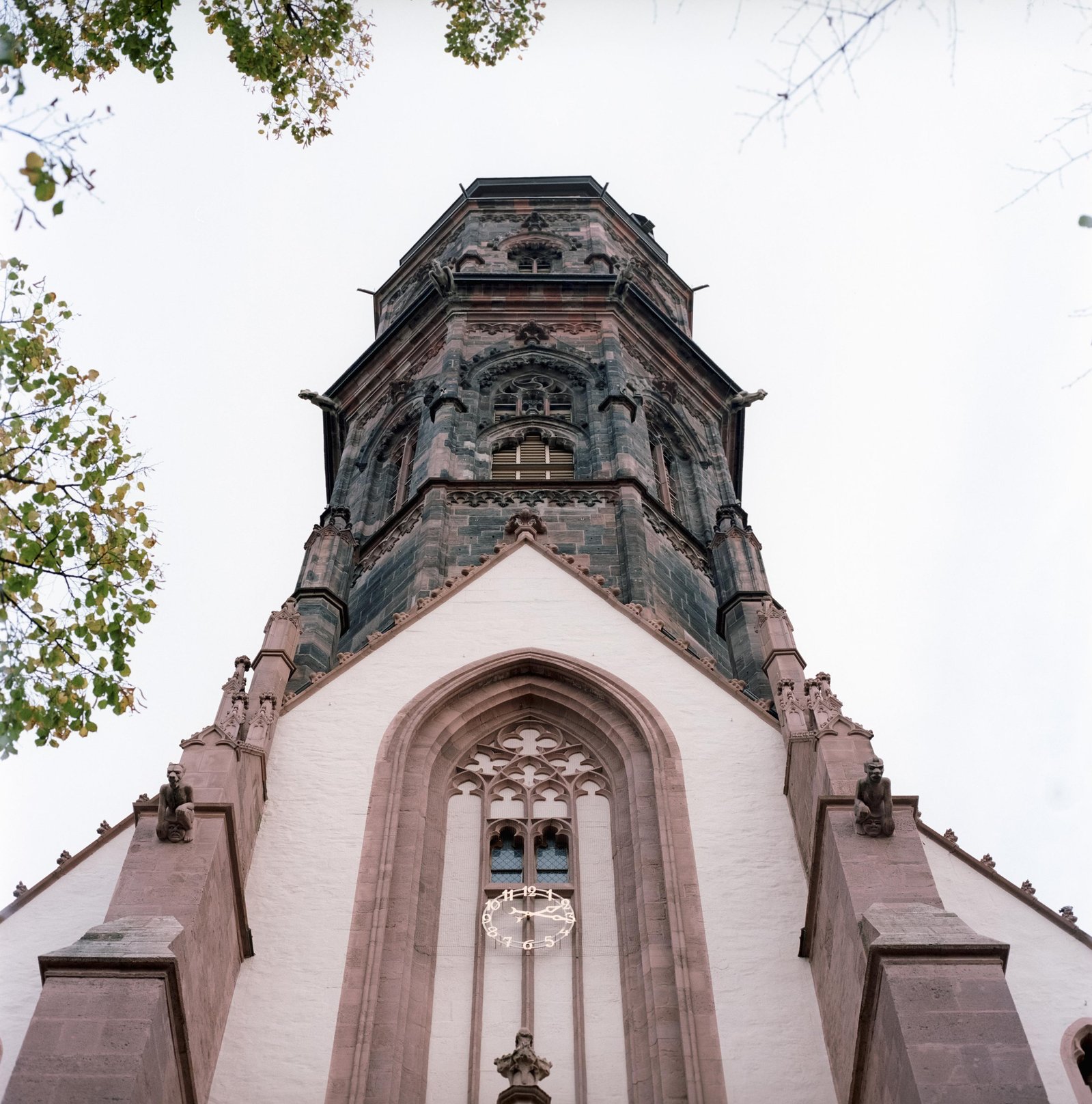 Where: Göttingen
Camera: Hasselblad 503cx
Lens: Zeiss Planar 80mm f/2.8
Film: Kodak Portra 160
Scan: Nikon Super Coolscan 9000
Somewhere along the A7 between Hannover and Kassel lays the quaint university town of Göttingen. It was the last quarter of 2022 and I took a one-day detour on my way back from visiting relatives in the north. The day was sunny and I had a few hours before sunset when I arrived. What better way to spend that time than to go for a walk in the historic downtown district of Göttingen?