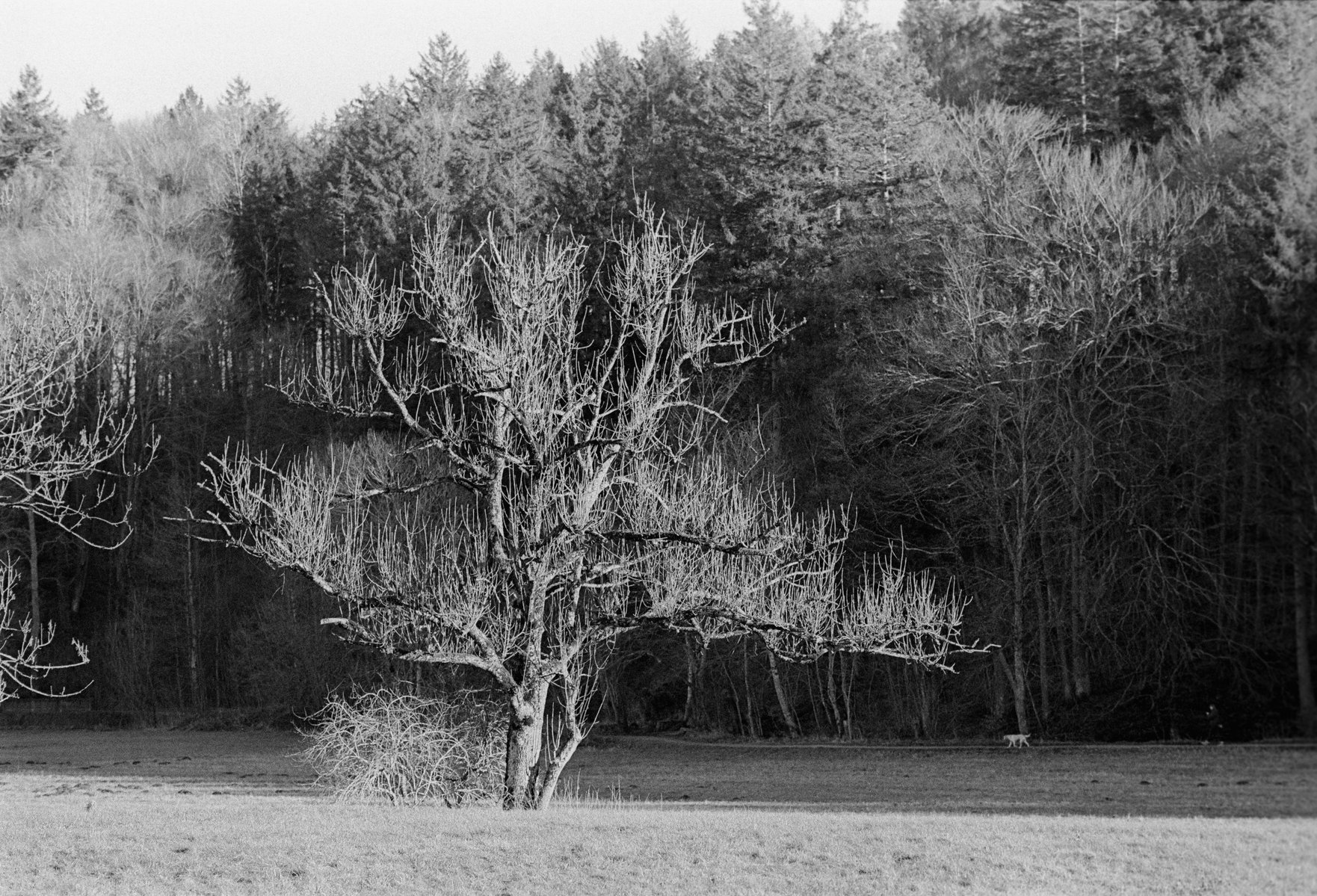 Where: Maisinger Schlucht (Valley)
Camera: Nikon F6
Lens: Leica Summicron-R 90mm f/2 (F-mount conversion)
Film: Expired Agfa APX 100
Scan: Nikon Super Coolscan 9000
Vacation time without premeditated plans often comes with excessive laziness, and disappointment because of missed opportunities to enjoy my hobbies. Thus, I pushed myself to get out of the apartment at least once every day. Ideally to go for a walk or even a simple hike with a camera in hand or dangling from my neck. In an attempt to explore my "nearby" surroundings, I made my way through the maisinger valley. The weather was sunny with some cloud coverage passing overhead, so I either had direct sunlight or a massive softbox at hand. Given the previous success with my rolls of expired Agfa APX 100, I had one empty roll loaded in the Nikon F6 and the newly acquired 90mm Leica Summicron-R mounted at its front. The valley is a mixture of meadows and forests with a footpath alongside a creek. Bathed in the sunlight of the low-hanging winter sun, I dare call the sight pretty. Unfortunately, the vistas in the meadows did not shine through in the black-and-white images, so the images in this post are mainly from the forest area.