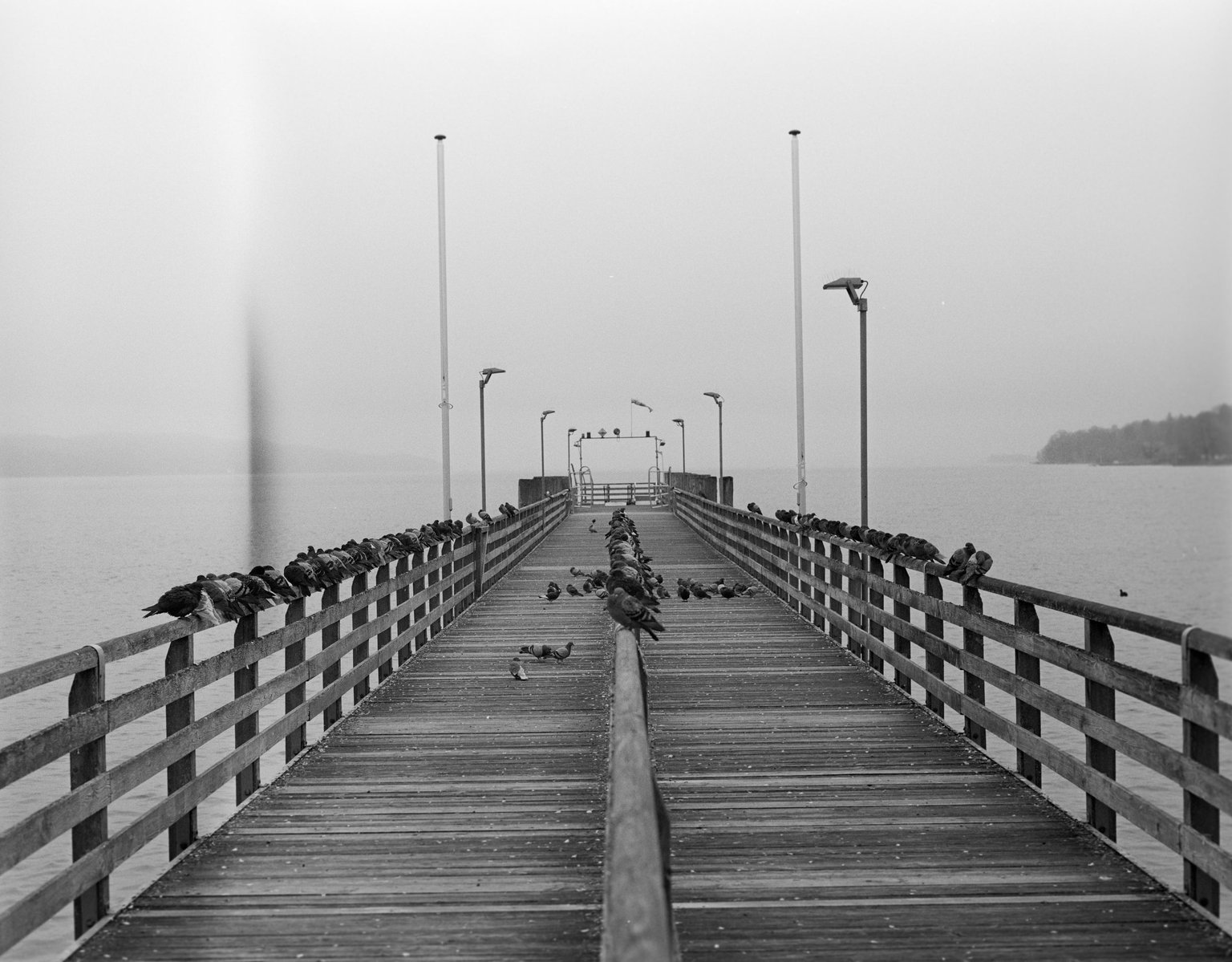 Where: A lake somewhere in Bavaria
Camera: Pentax 67
Lens: SMC Takumar 105mm f/2.4
Film: Ilford HP5+
I grabbed the new (to me) Pentax 67 and took it for a walk at a lake nearby. I got a roll of Ilford HP5+ from the store when I bought the camera. Not my usual choice of film, because I prefer the lower speed variations that provide a bit finer grain. I promised myself to give higher speeds a possibly some pushing a chance in the future, given that the days are pretty short now. This roll got the stand-development treatment. My second try so far. The first time was with two sheets of 8x10 film. I am unsure if it went well that time because the negatives did not turn out well and user error with the large format camera can't be ruled out. The negatives looked decent this time around. Pretty flat, but manageable in post. Weirdly, the second frame on the roll (the first image above) exhibits something that looks like a light leak. None of the other frames on the same roll and on a subsequent roll do.