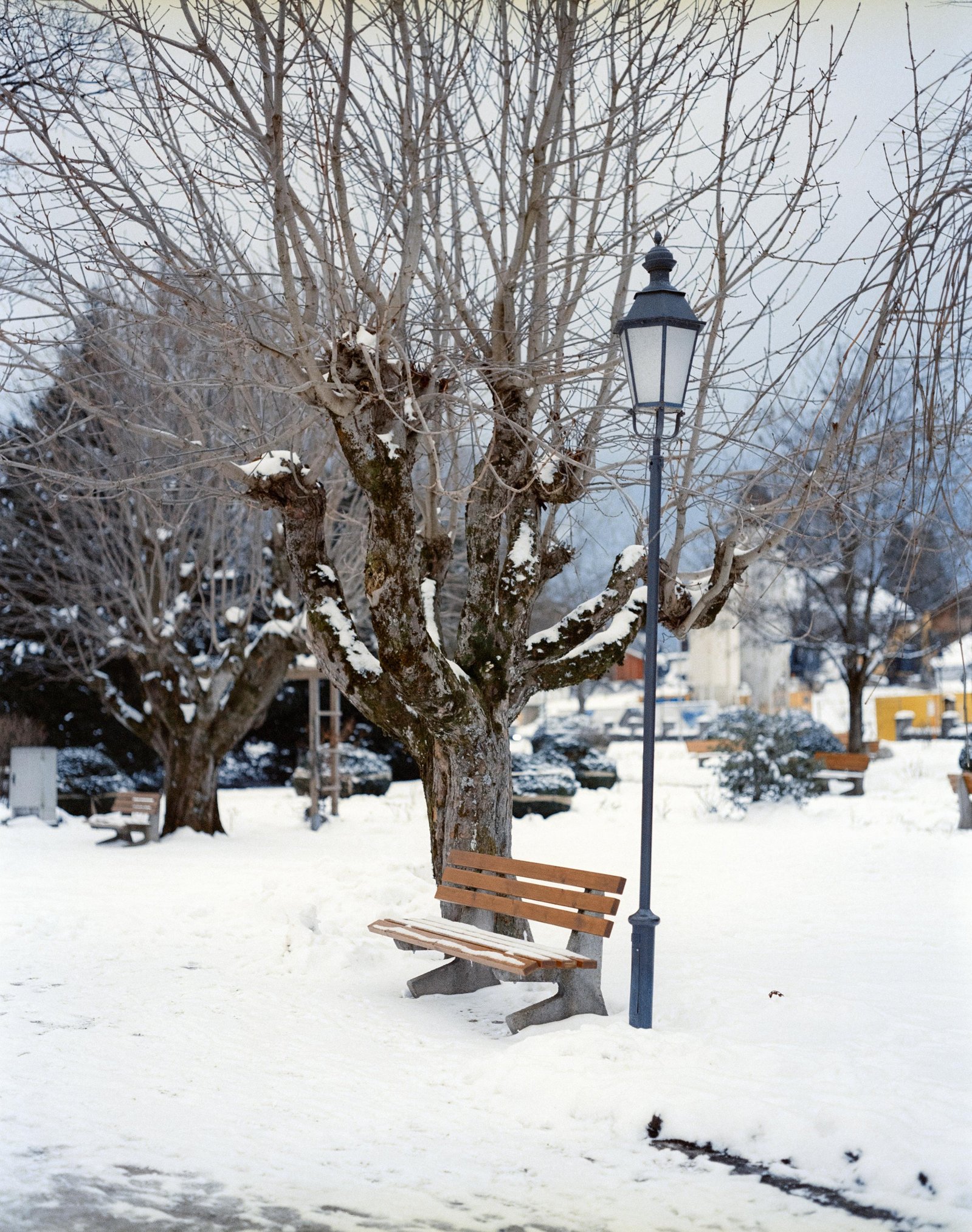 Where: Tegernsee
Camera: Pentax 67 MLU
Lens: SMC Takumar 105mm f/2.4
Film: Kodak Portra 400 VC (expired)
Scan: Nikon Super Coolscan 9000
A winter visit to Rottach-Egern at Lake Tegernsee (not to be confused with the town called Tegernsee). I brought the Pentax 67 MLU and a few rolls of expired Portra 400 VC that I shot at about ISO 25 if I remember correctly. The images in this blog post are from two different rolls, one processed normally and one pushed by 2 stops because I had another roll of Portra 160 to develop that needed 2 stops pushing and I usually develop in pairs. Interestingly, after scanning, it seems to not make that much difference.