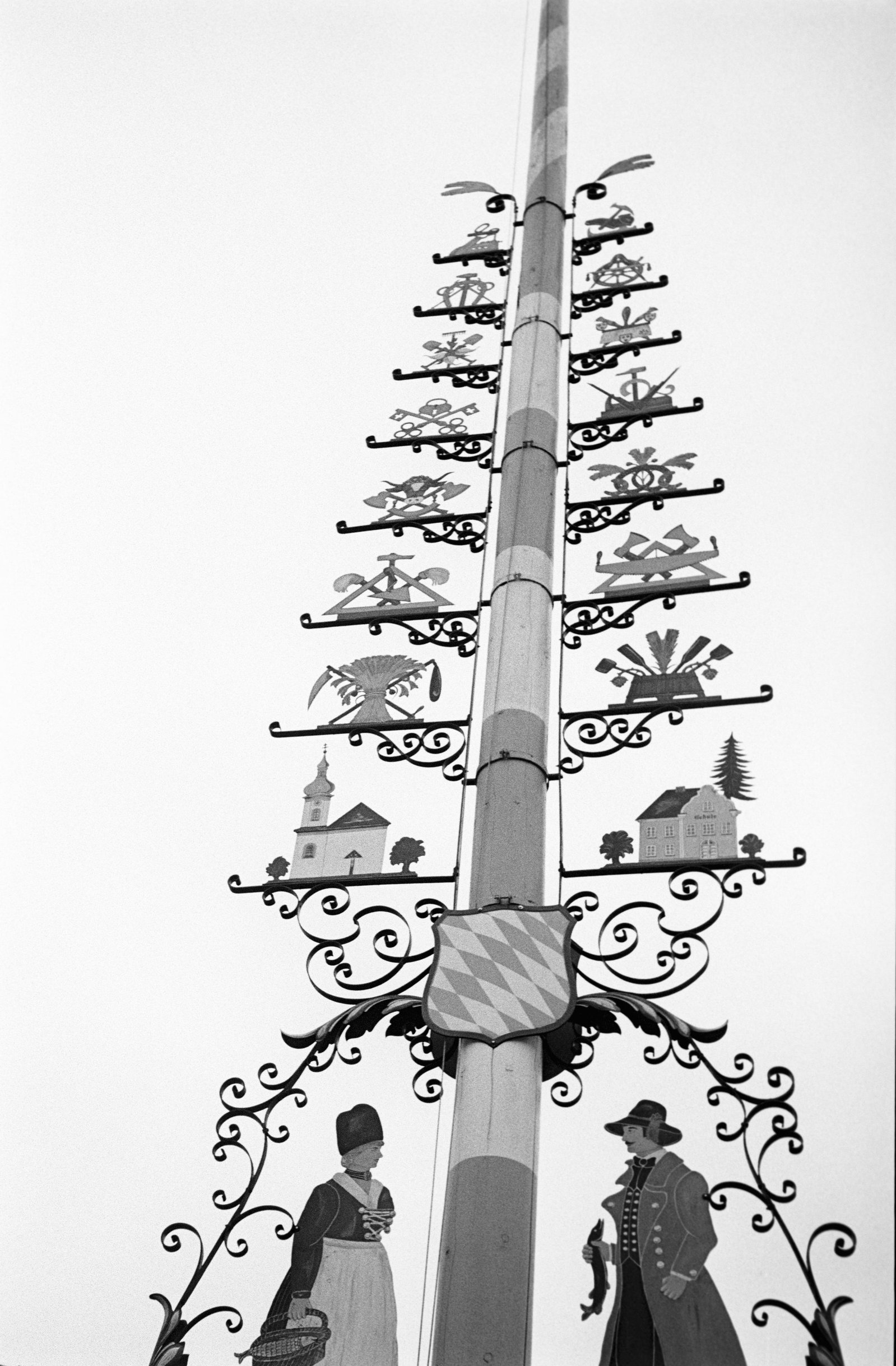 Where: At a lake somewhere in Bavaria and nearby.
Camera: Voigtländer Vito B
Lens: Color-Skopar 50mm f/3.5
Film: Expired Agfa APX 100
Scan: Nikon Super Coolscan 9000
Once upon a time, I bought a box of Voigtländer 35mm cameras on "the bay" as a source of neat little gifts for my film-interested colleagues. Not everyone received the gift with gratitude, and at least one of the cameras made its way back into my possession, while another never even left it. The subject of this post is a Voigtländer Vito B that I had tested once and subsequently used as decoration in my display cabinet. During my new years holidays, I made going on a walk as often as possible, at least once a day, a firm goal to prevent myself from rotting away in front of some kind of screen. One of those days, I grabbed an expired roll of Agfa APX 100 from the freezer and the Vito B from the display case and went for a walk. Why this film and this camera in particular? The last time I shot the Vito B, it was with hand-rolled Double X, which turned out to have light leaks because I did not close the film can properly. It is fun to shoot, makes satisfying noises when depressing the shutter button and winding the film, and is so small that you barely notice it when carrying it around. I chose the expired Agfa APX 100 because I wanted to test out if the film is still usable (I do have a couple more rolls of film from the same source in the freezer) and if it isn't, I would only lose a couple of frames that I shot without expectations, anyways.

Turns out the film developed just as well as fresh film and the quality and sharpness of the lens in the Vito B was a pleasant surprise.