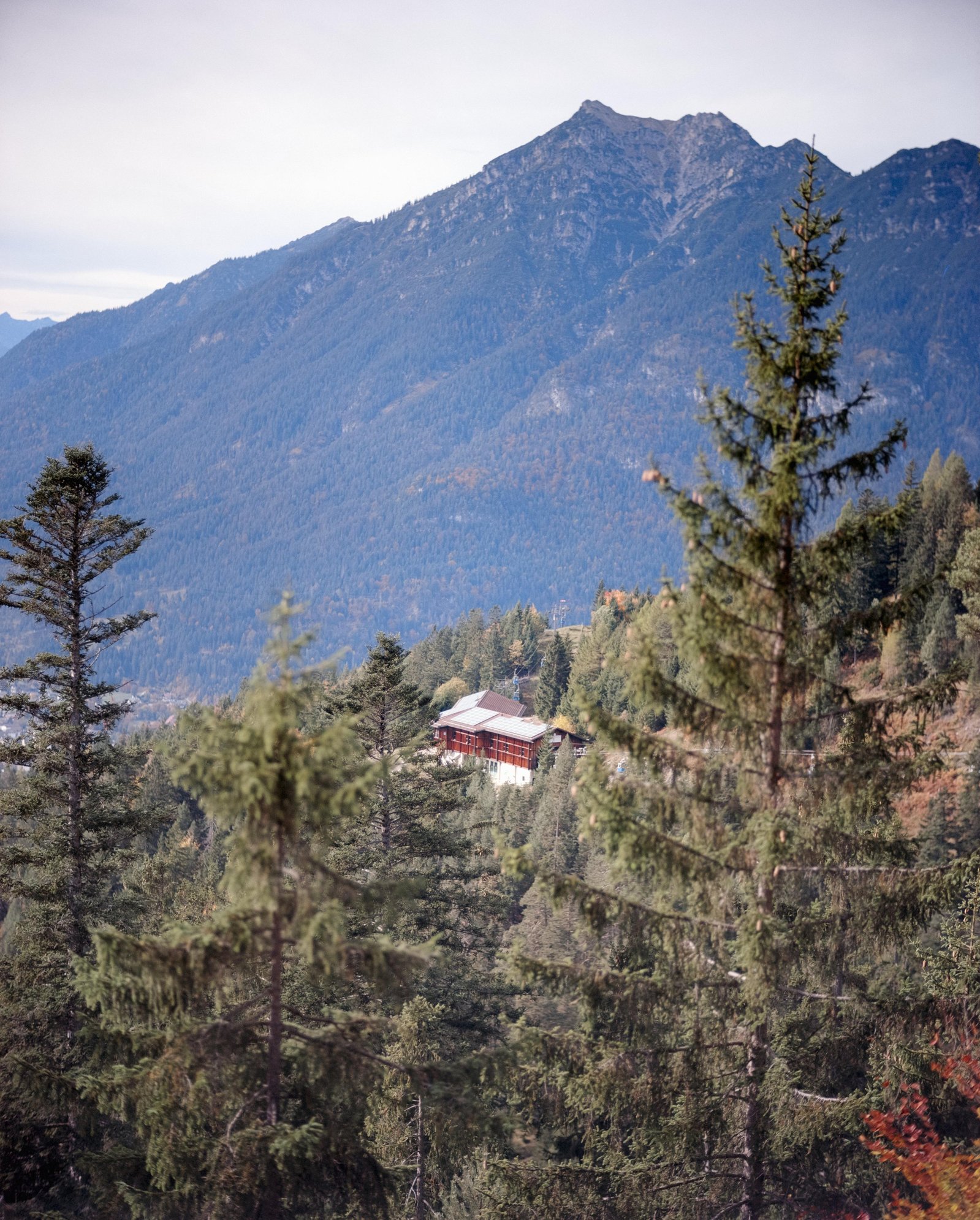 Where: At the middle station and from the top of the Wank.
Camera: Pentax 67 MLU
Lens: Schneider Kreuznach Cinelux Ultra 140mm f/2.1
Film: Kodak Ektar 100 & Kodak Portra 160
Scan: Nikon Super Coolscan 9000
I like hiking, but physical fitness is not my strong suit. So what could be a better testing ground for the freshly acquired Schneider Kreuznach Cinelux Ultra lens adapted to my Pentax 67 than hiking in the Alps? With this massive piece of kit, "A photo studio!" would have been a much more reasonable answer. Nonetheless, I wanted to combine its trial run with doing something good for my health. Thus, up the mountain, I go! Taking the cable car to the middle station, walking around for a couple of meters, collapsing exhausted on a nearby bench, and then getting back to the middle station to take the cable car for the remaining bit up the mountain, to be precise. At least I got a bit of sun and fresh air, some minor exercise, and filled 4 rolls of film—two rolls of Kodak Ektar 100 and two rolls of Kodak Portra 160. The lens tends to flare a bit when taking pictures in the general direction of the sun and there is some vignetting with the lens hood on, and there have been some other oddities visible in some images that I am not sure how to explain. So instead of going with 5 frames from one roll, I am going with 9 frames from 4 rolls. Enjoy!